Check Out Indirect Things Some Girls Say To There Man When They Are In The Mood
Men and women express their emotional feelings differently. Most men open up boldly to their women whenever they are in the mood of meeting. They go straight to the point telling the woman what they want and how they feel. In the case of women, the situation is usually different.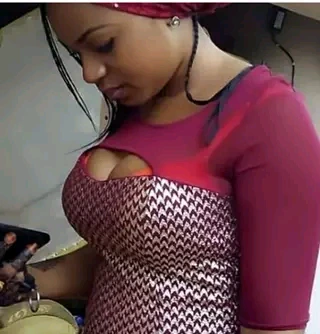 Some Nigerian women do hide their feelings even when they are in the mood, waiting for the man to be the one to make the move first. In some case, if the man does not understand the woman's body language and respond accordingly, it may lead to a conflict or other issues.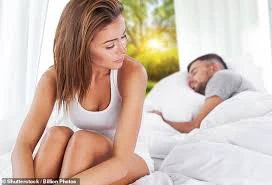 However, some women do try to express themselves to their men, but sometimes in a rather awkward or funny manner.
These are some awkward or funny words some Nigerian girls use to communicate with their men or lovers indirectly whenever they are in the mood or when they want it.
1. I will soon be leaving; it's like you didn't expect me.
2. Please turn off the light; it's too bright.
3. Must you wear your trousers every minute? allow air touch you small.
4. Do you have light at your place? I can't stay here it's too dark.
5. This one I'm sitting on your bed, Let your girlfriend not catch me ooo.
6. I'm bored come pick me up.
7. My roommate has traveled; she's coming back next week. Would you like coming around?
8. I hope you are not expecting any visitor.
9. It's really hot here. I need to remove these stuff off my body.
10. hope I'm free to use your wrapper.
11. Bring down your hand a little.
12. Can I spend the night at your place, my roommate and I are not in good terms.
13. Daniel, please I need someone to talk to this night.
14. Is your door locked?
15. I think the cold is too much, I suggest you close the windows and the door.
16. I don't even understand you again. Don't you like my company?
17. Don't start what you cannot finish oo .
18. Are you really ready for this?
19. Please I need a message; I'm feeling somehow.
20. It's been some months months now we haven't done it, hope you don't have anyone else.
It is only sharp men that would be able to decode or detect such language by ladies.
For advert placements, sponsorship, media (Music/Video) promotions, or to share breaking News stories with us, contact; +2348166333024 or +2347062811394
MONDAY HEALTH TALK : The dangers of missing breakfast
Before you dash out of the house every morning not eating breakfast there are some things you should know about the first meal of the day. You must have hear people say breakfast is the most important meal of the day and yes they are not far from the truth.
These are some harmful effects of missing breakfast
• leads to weight gain
• can trigger hair loss
• can cause Migraine
• increase the risk of cancer
• slows metabolism.
• higher risk of type 2 diabetes
So before you skip breakfast everyone morning make sure to know you are exposing yourself to these risks.
For advert placements, sponsorship, media (Music/Video) promotions, or to share breaking News stories with us, contact; +2348166333024 or +2347062811394
President Jonathan has given the reason for the backwardness of Nigeria ( Details)
President Jonathan speaking in the Palace of the Emir of Bauchi has said that the tradition of favoritism in leadership positions among families, friends, acquaintances rathr than ability and capability to deliver is responsible for Nigeria's backwardness.
He said the tradition in Nigeria is that before one can be appointed to an office or given a responsibility, he must know someone at the top echelon in the country, regretting that the development has taken the nation backwards.
The former president was reacting to the introductory comments made by the Bauchi state Governor, Bala Mohammed who said the president never met him before he made him FCT minister.
For advert placements, sponsorship, media (Music/Video) promotions, or to share breaking News stories with us, contact; +2348166333024 or +2347062811394
Facts About April Fools You Dont Know (Full Details)
On this day, three-hundred and twenty-one years ago, influential British jokesters began popularising the yearly celebration of April Fools' Day by playing practical jokes on one another.
Although this day, additionally known as All Fools' Day, has been commemorated for countless centuries by a multitude of cultures in varying locations, its precise origin is actually unknown.
Nonetheless, an exciting exploration throughout the annals of history has uncovered some amazing and nteresting facts about the hallowed holiday of hijinks and hilarity.
Prior to the 1500s, the Western world utilized a calendar system implemented by Julius Caesar with New Year's Day being noted as March 25.
Consequently, festivals celebrating the start of the New Year were postponed until the first day of April since March 25th fell during a week of sacred, religious celebrations.
As a result, secularized events involving libations and other elements not suited for Roman Catholic observances weren't held until April 1st.
Beginning in the 1500s, the Western World adopted the Gregorian calendar and moved the New Year to January 1st.
According to the most widely-believed origin stories postulated for April Fools' Day, those who could be tricked into believing April 1 was still the proper day to celebrate the New Year earned were jovially referred to as "April fools."
To this end, French peasants would unexpectedly visit neighbors on April 1st solely to fool them into believing they were receiving a New Year's call. Out of that one prank grew the tradition of testing the patience of one's family and friends.
CELEBRATIONS FROM AROUND THE WORLD
Italy, Belgium, France, and Quebec often refer to April Fools' Day as April Fish. Part of this custom is to attach a paper fish to someone's back as a joke, without being noticed. This is referred to as 'Poisson d'Avril'.
BRITISH INFLUENCE
April Fools' Day spread throughout the powerful British Empire throughout the 18th Century. It is important to note that the British Empire colonized portions of the Americas, Africa, and India during this time-period. Naturally, the celebration of April Fools' Day spread globally as a result of this British influence. Moreover, the UK's Scottish citizens implemented a two-day celebration of April 1st, beginning with "hunting the gowk," in which people were sent on phony errands (gowk is a word for cuckoo bird, a symbol for fool) followed by Tailie Day, which involved pranks played on people's rear ends, such as the pinning fake tails or "kick me" signs on them.
NOTABLE PRANKS
On April Fools' Day, 1976, the British Broadcasting Channel (BBC) convinced many listeners that a special alignment of the planets would temporarily decrease gravity on Earth. Phone lines were flooded with callers who claimed they felt the effects.
In 2008, BBC again telecasted news saying penguins in Antarctica started flying. It's not just that! It stated that those penguins had flown to South America's tropical rainforests. Dear BBC, we love your sense of humor!
Source: Vanguard
For advert placements, sponsorship, media (Music/Video) promotions, or to share breaking News stories with us, contact; +2348166333024 or +2347062811394