Laycon – "Fierce" ft. Chinko Ekun, Reminisce [DOWNLOAD MUSIC]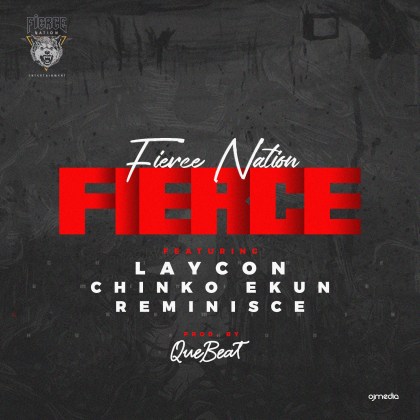 Ongoing Big Brother Naija Season 5 housemate Laycon featuring Chinko Ekun and Reminisce titled "Fierce", produced by QueBeat.
"Fierce" is the official first release from Fierce Nation with Laycon, their Afrobeat/Hiphop lead act. They also enlist the support of the in-form Chinko Ekun (Tiger) and the legendary Reminisce.
Download song below, do well to drop a comment.
For advert placements, sponsorship, media (Music/Video) promotions, or to share breaking News stories with us, contact; +2348166333024 or +2347062811394
For advert placements, sponsorship, media (Music/Video) promotions, or to share breaking News stories with us, contact; +2347059964320 or +2347062811394