Selebobo – "Dai Dia" ft. Tekno [DOWNLOAD MUSIC]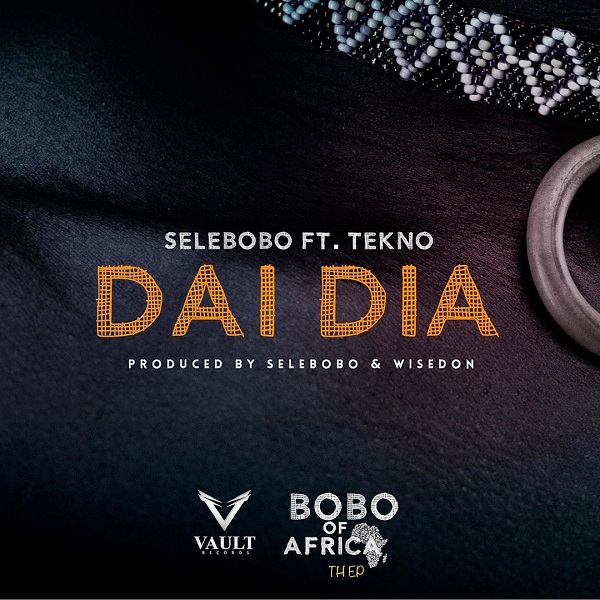 Selebobo teamed up with Tekno yet again for another banger titled "Dai Dai".
Off the ""Bobo Of Africa"" EP, Vault Records presents the track ""DAI DIA"" by Selebobo featuring Tekno, produced by Selebobo and Wisedon. Mixed and Mastered by Mix Monsta (Sele as a Sound Engineer)
"Dai Dai" is a follow up to Bobo's last release 'Eliza' which is still receiving streams and Airplay. On this song SeleB and Slimdaddy wants to invest on a pretty lady's waist and back side. They insist on shooting their shot. Putting their life on the line just to make sure they settle matters with the lady. This song is a feel good Afro-pop record with good beats and melody. The harmony, vibe and ad-libs will make you love the song and get you grooving in no time. If care not taking you would lose your home training on the dance floor to Tekno's infectious vibe.
Quotable Lyrics
If to invest in your waist na die o, 
I dai dai, I dai dai,
If na your matter go killy person oh oh,
I dai dai, I dai dai,
Your body dey magnet me, oh your body dey do me something
Baby take all my money, take my money…
Listen and Enjoy below and share your thoughts about the song with us.
For advert placements, sponsorship, media (Music/Video) promotions, or to share breaking News stories with us, contact; +2348166333024 or +2347062811394
For advert placements, sponsorship, media (Music/Video) promotions, or to share breaking News stories with us, contact; +2347059964320 or +2347062811394